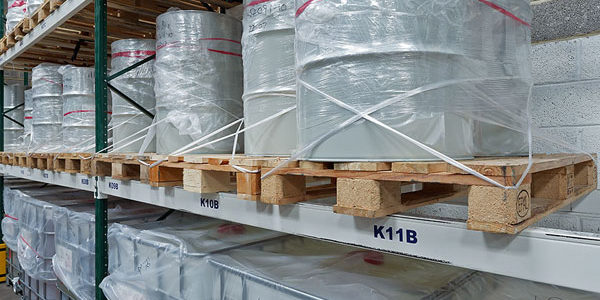 Waste Industry
Transporting Waste Across Europe
Read about how we transport our clients waste management cargo across Europe adhereing to the many policies and regulations.
PRODUCT CARRIED: Waste Materials
COUNTRY FROM: East Lincolnshire, UK
COUNTRIES TO: Spain & Poland, via France, Belgium & Germany
TRANSPORT USED: Tautliner (Trailer) and Ferry
TYPE OF SERVICE: Freight Forwarding (Waste Materials)
WHAT IS THE CUSTOMER DOING WITH THE CARGO?
Our client collects used and hazardous lead acid batteries from the automotive and portable battery sectors. These are then sent across Europe to Spain and Poland, to complete a safe and contained recycling process.
WHY DID THE CUSTOMER COME TO 1st EUROPEAN?
Before contacting 1st European, the goods were being shipped to Poland via train (Intermodal transport), which means it can take nearly 3 weeks to reach their destination.
Our client wanted to transport the goods much quicker and needed a provider that could support the full logistical process. Using First European road services, we can reduce this lead time to just 4 days from collection to delivery via road.
HOW ARE THE GOODS TRANSPORTED?
As the goods contain waste materials, there are several legal considerations and restrictions to comply to, dependent on the countries the goods travel through and their final destinations.
We use a Tautliner to carry up to 24 tonne cargo that is loaded at collection point and unloaded at delivery by the client. The goods enter Europe via Dover and Calais ports, then take separate journeys to Spain and Poland through several other countries including Belgium, France and Germany.
The client contacted First European as they were currently experiencing a 3 week delivery time using existing Intermodal (rail freight services).
WHAT DOCUMENTATION IS REQUIRED AND WHAT PART DO FIRST EUROPEAN TAKE IN THIS?
First, an application for a relevant TFS Notification has to be made. This is the issuing of a license to enable First European to manage the transportation of hazardous goods and is restricted to pre-planned routes including the entrance and exit border points for each country.
The TFS Notification also considers the type of waste goods and relevant commodity codes issued by the Environment Agency. As with all our deliveries we also issue CMR proof of delivery paperwork.
WHAT OTHER CONSIDERATIONS HAVE TO BE MADE?
TFS Notifications take from 7 – 10 weeks from application to final issue and cost several thousand pounds. It is critical we consider the local transport regulations and entrance/exit points of each country as any changes to this would require a new TFS Notification to be re-issued.
HOW FREQUENTLY DO YOU MANAGE THIS SHIPMENT?
This is a regular weekly shipment from the UK to Spain and Poland.
WHAT IS THE CUSTOMERS FEEDBACK FROM THE SERVICE BY 1st EUROPEAN?
The Health and Safety officer for our client is delighted…
"I would like to thank First European for their fantastic service so far. We have only been dealing with First European for a few months, but already we know they are extremely reliable and very good value for money.
The services we are using are fast an efficient and we are kept informed every step of the way, so we know exactly where our cargo is."
Health and Safety Officer.
Written by: Richard Singleton
With kind permission of the Client.