The Telephone Team
Helpful Staff
Give the team a call, we are looking forward to helping you.
0044 1282 839525
quotes@1st-european.com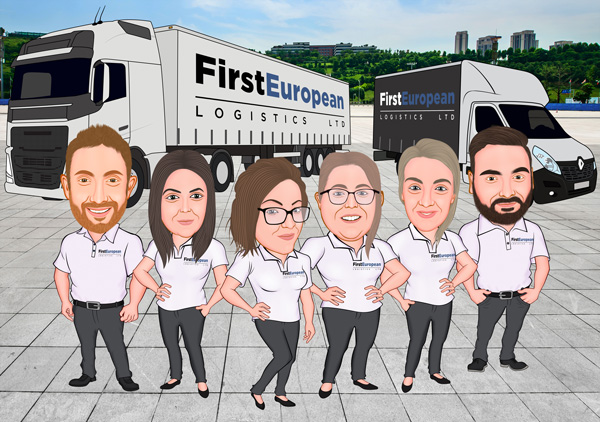 Jenna Tattersall
Director
Jenna has over 15 years experience in the Freight industry, she formed First European Logistics in 2009 after working in logistics for 5 years. First European provides a logistical solution to our clients for express movements throughout Europe.
My team worked brilliantly to be awarded a New Start 'Business of Year' award in 2011 and we have since gone on to achieve great recognition and establish a dedicated transport network across the whole of Europe.
When I'm not in the office (I'm usually on the phone to the office), but personally, I like going to the gym, travelling and spending time at home with my partner Michael and walking the dogs Mia and Junior. She is currently expecting her first baby in April 2021, we can't wait for cuddles already!
Beth Moran
Operations Manager
Beth joined First European Logistics from college in August 2011. Beth is highly experienced in offering the best solution for your transport requirements whether that be groupage or our dedicated express vans she will give you the best options.
Beth has her own portfolio of clients which she manages daily to a high standard.
Beth has recently worked her way up the company to becoming our Operations Manager, we couldn't think of a better candidate for the position when it become available.
Outside of work, Beth likes going to the gym, socializing with friends, going on holidays and spending time with her boyfriend Tommy and dog Teddy!
Emma Durkin
Finance Manager
Emma has been our accountant for over 5 years behind the scenes, She is a fully trained accountant. In November 2019 she has joined our team to help out in the accounts department with book keeping – She will be here to help you on Tuesdays and Thursdays.
She is here to help manage our customer accounts as well as our supplier invoices.
Outside of work, Emma enjoys spending time with her husband and 2 children.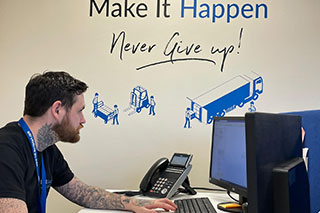 Jordan Hepple
Customs Clearance Agent
Jordan joined our team in November 2020, he has completed 2 months of training and is now ready to be your custom clearance specialist along side Sarah.
Before joining us Jordan was in the British Army in the Army Air Corps for 12 years.
Outside of work Jordan enjoys playing the play station and watching football.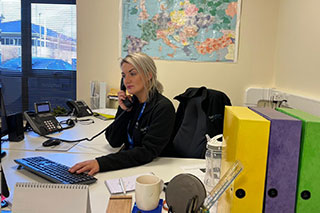 Sarah Bleasdale
Customs Clearance Agent
Sarah joined our team in November 2020 to organise your export and import declarations. She has completed 2 months of training and is now ready and on hand to be your customs specialist.
Before joining First European team Sarah worked at Audi as a sales advisor. Outside of work she enjoys spending time with her partner Robert and little girl Tia, she is partial to the odd glass of RED 🙂
Michael Ashton
European Road Freight Coordinator
Michael is the newest member of the team joining in February 2021. He is currently in training…
His role will be to help our team with the organising of transport and custom clearance documents.
Before joining First European Michael was a project manager for a building company and a Director of Compliance at a car leasing company. At both of these previous roles he has gained a lot of experience that he can implement into his new role.